Buying my cards couldn't be easier!
Click on the link below to be taken directly to my card page. You can opt to have any selection/number of cards sent to you, or, posted on for you.
Lovefromtheartist is a Community Interest Company developed to support practising artists.
These are my new Christmas card designs. All profits will be donated to Refugees at Home, a UK charity that matches anyone with a spare room to refugees and asylum seekers needing somewhere to live.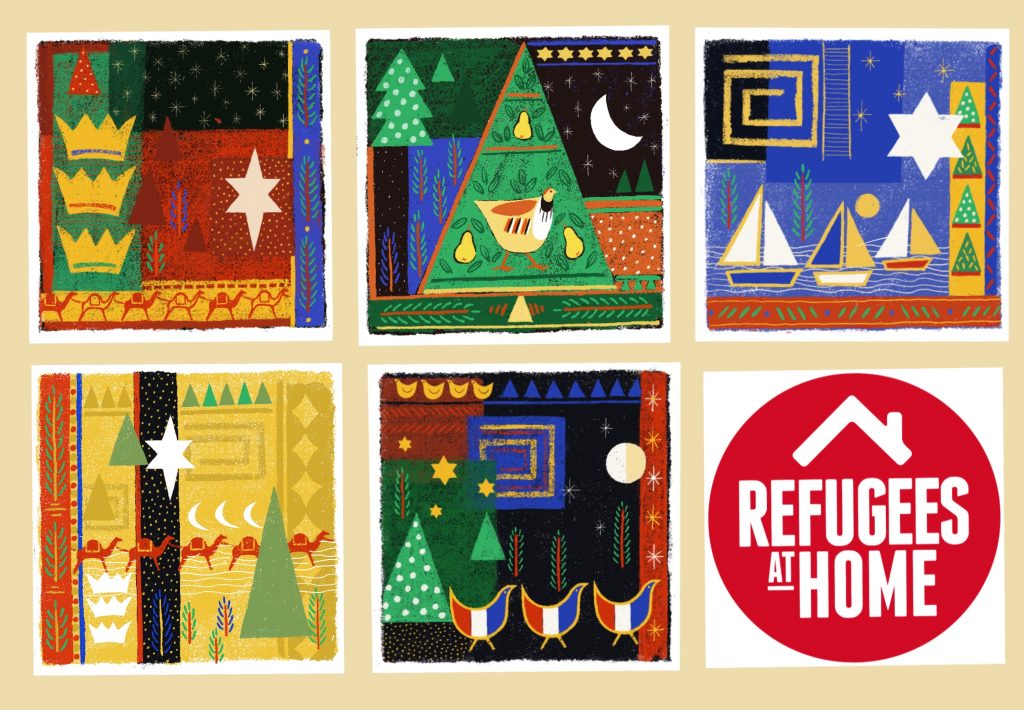 Buy my prints
You can order high quality, signed giclee prints of most of my images direct from me. Email me (via contact page), or ring me, with details of which title, and the size you want and I will get back to you with a price…..as a rough guide a 30 x 30 cm print (i.e. 12in x 12in image size) is approx £30
m. 07757553884
My studio
Work can be viewed at my studio in Topsham. Just ring or email me to arrange a time.
7 Parkfield Way
Topsham, Exeter
Devon, EX3 0DP
m. 07757553884